Wednesday, Nov. 13th 2019
16-inch Macbook Pro (Late 2019) Review Roundup
Jason Snell at sixcolors.com / Key upgrade: A first look at the 16-inch MacBook Pro
On Wednesday Apple announced a new 16-inch MacBook Pro, with a completely redesigned keyboard, bigger display, increased battery life, ninth-generation Intel processors, upgraded graphics processors, expanded storage, and improved audio input and output. And despite the rumors that Apple's newest laptop would be a super-premium product at the top of the price list, in fact that 16-inch MacBook Pro is replacing the 15-inch model at the same base prices of $2399 and $2799.
…
The 16-inch display can also alter its refresh rate, which is especially helpful for video editors. You can choose from 47.95, 48, 50, 59.94, and 60 Hertz refresh rates. (The MacBook Pro can also drive up to two of Apple's high-end Pro XDR displays, once they arrive—presumably alongside the Mac Pro, which is officially shipping in December.)
…
A big part of the story of the 16-inch MacBook Pro is offering even more to people who need as much of anything as Apple can give them. So these laptops can be loaded with up to 64GB of 2666Mhz DDR4 memory. And you can configure them with up to 8TB of storage, which Apple says is the largest solid-state drive ever in a laptop.
I can always use more memory. But I think 64GB will satiate my memory hunger for a few years.
The heat sink's surface area increased by 35 percent, and the fans have larger impellers and more blades so they can move 28 percent more air.
Because this laptop comes with the same processors in the outgoing 15.4-inch MacBook Pro, I think this is the first time a new mac product has come out with the same processors as the product it replaces. However, because of the improved cooling, it sounds like it is benchmarking and compiling faster than the predecessor.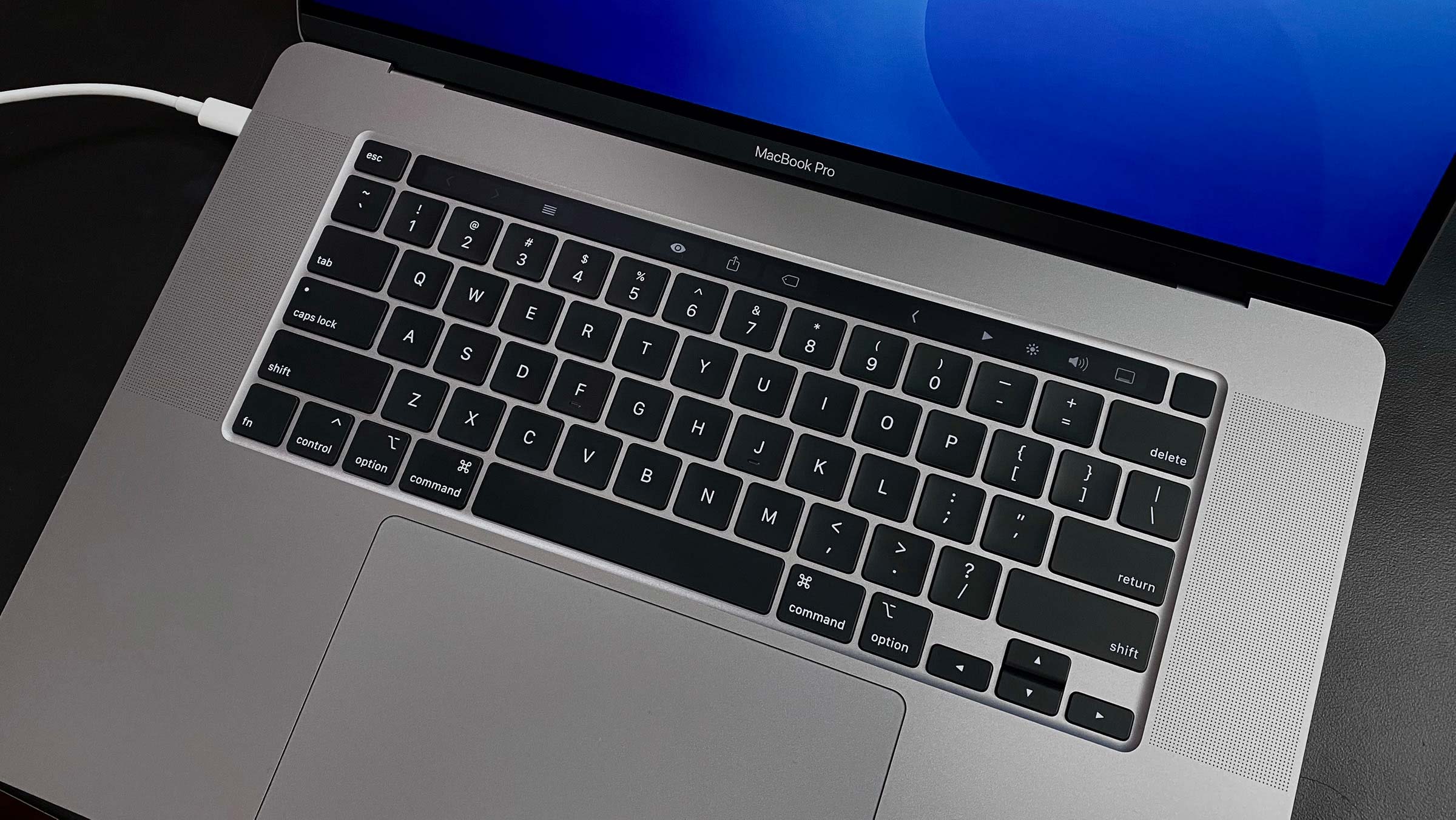 Marco Arment / The 16-inch MacBook Pro
The new MacBook Pro has no massive asterisks or qualifications. It's a great computer, period, and it feels so good to be able to say that again.
This is the first time, in a long time, that I am excited again for mac laptops.
Daring Fireball / 16-Inch MacBook Pro First Impressions: Great Keyboard, Outstanding Speakers
The new 16-inch display has a native resolution of 3072 × 1920 pixels, with a density of 226 pixels per inch. The old 15-inch retina display was 2880 × 1800 pixels, with a density of 220 pixels per inch.
I would have loved if the resolution density could have been high enough for the default resolution on the laptop to be true 2x.
512px / Apple Unveils 16-inch MacBook Pro
That's not to say these won't sell; contrary to the rumors, this is not a new high-end MacBook Pro. It replaces the 15.4-inch machine entirely. If you want a MacBook Pro, they come in two sizes: 13 and 16 inches.
I am really hoping that a similar 14-inch follows.
Starting at the top of the keyboard, the Touch Bar and Touch ID sensor are still present, joined this time by a physical Escape key.
The ESC key is used pretty often in design and programming tools. The software ESC key really scared me away from getting a laptop with a TouchBar because of this. I've heard that some people are so frustrated with the software ESC they use 3rd party tools to disable the standard TouchBar and replace it with a bunch of software ESC buttons.
The 16" MacBook Pro is much faster for fresh builds and incremental builds in Xcode. Some stats below for the @Calm app:

MBP 15": 216 seconds for a fresh build 7 seconds for an incremental build

MBP 16": 135 seconds for a fresh build 2 seconds for an incremental build
c|net.com / Apple's Phil Schiller on reinventing the new MacBook Pro keyboard
But a few years back, we decided that while we were advancing the butterfly keyboard, we would also—specifically for our pro customer—go back and really talk to many pro customers about what they most want in a keyboard and did a bunch of research. That's been a really impressive project, the way the engineering team has gotten into the physiology of typing and the psychology of typing—what people love.
I hope this doesn't mean that the butterfly keyboard is going to continue to ship with new products. I could possibly see an argument made for it to remain on the MacBook Air. However, if this new keyboard is as good as it sounds, I don't see any great reason to keep the butterfly keyboard around.
Apple Insider / MD details the 16-inch MacBook Pro's Radeon Pro 5000M-series GPUs
AMD has revealed the specifications of the new Radeon Pro 5000M-series GPU options available in the just-launched 16-inch MacBook Pro, with the Radeon Pro 5300M and 5500M offering better graphics performance and an option for up to 8GB of GDDR6 VRAM.
…
The Radeon Pro 5500M GPU is equipped with 24 compute units, 1,536 stream processors, a peak engine clock of 1,300MHz, and can provide up to 4 teraflops of single-precision floating-point performance. The Radeon Pro 5300M GPU has 20 compute units and 1,280 stream processors, along with a peak engine clock of 1,250MHz, giving it up to 3.2 teraflops of performance.
…
In a comparison of the highest-performing GPUs for each, consisting of the Vega 20 with 4GB of VRAM against the 8GB Radeon Pro 5500M, Apple claims there is an 80-percent increase of graphical performance for the 16-inch MacBook Pro's GPU.
That is impressive. I'm glad we're starting to get better GPUs in mac laptops. Although, I think there could always be more in this area!
Additional Media
Podcasts
Upgrade, Accidental Tech Podcast, Under The Radar
Video Reviews
MKBHD, The Verge, Jonathan Morrison
Closing Thoughts
With the 2016 MacBook Pro redesign, while initially exciting, it became pretty clear that there were large design compromises made. I hope this is an indication that there has been a notable re-balancing of those compromises. It would be even better if they could figure out something useful to do with the TouchBar. But at least now the fundamentals seem to be solid again.
I am happy to be excited about mac laptops again. Even if this is a seemingly small step in the right direction.
Updated on Monday, Feb. 17th 2020